Grounding Teach-In on Geoengineering: A False Solution to the Climate Crisis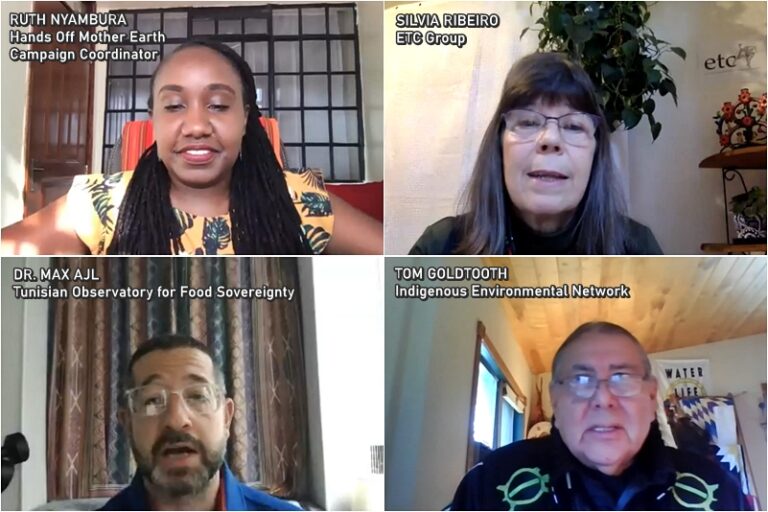 On October 1, 2020, the Hands off Mother Earth (HOME) Campaign conducted its first grounding teach-in on geoengineering technologies – techno-fixes whose proponents have long claimed to be able to solve the climate crisis. On the other hand, global grassroots movements for climate justice have argued that these projects are expensive as well a dangerous distraction designed in ways that ignore power relations at a global scale and importantly, the deeper structural questions regarding the roots causes of the climate crisis. This (101) session critically unpacked, from a climate justice perspective, three intersections of geoengineering: its techno-financial /deterministic roots and ideology, human rights and social justice questions, and finally, global governance and sovereignty.
Silvia Ribeiro, ETC Group, Tom Goldtooth, Indigenous Environmental Network (IEN) and Dr. Max Ajl, Tunisian Observatory for Food Sovereignty (OSAE) led the teach-in which was loosely facilitated by the HOME campaign coordinator, Ruth Nyambura.
Download the presentations in PDF format below:
Information materials on the HOME Campaign and geoengineering
Presentation of Silvia Ribeiro, ETC Group
Presentation of Tom Goldtooth, IEN (to be uploaded)